From April 13 to 16, 2021, Wanhua Chemical, a company with global presence in innovative chemical materials, will debut its cutting-edge solutions at CHINAPLAS 2021. Focusing on the problems that human society is facing and the demand of industry chain upgrading & transformation, Wanhua showed various kinds of integrated material solutions and one-stop customer service in many applications, covering renewable energy, transportation, intelligent communication, sports equipment, home furniture, medical, environment-protection, CMF design, etc.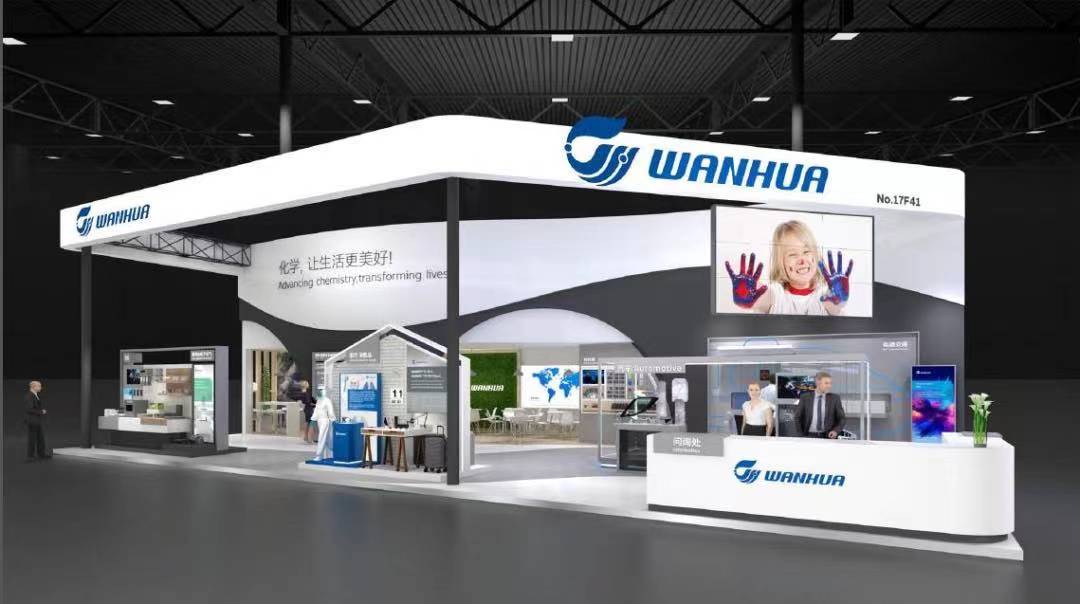 Rubber and plastic materials are widely used and closely related to human life and social development. The development of the global economy, the advancement of science and technology and the international consensus on environmental protection have brought new turning points for development and upgrade-based requirements to various fields of rubber and plastic applications. Facing such a future, Wanhua Chemical presents products and services with higher performance, more cost-effectiveness and greater sustainability to help customers cope with current and future challenges and develop competitive advantages, creating a better world and benefiting users in the long term.
The key products to be showcased by Wanhua Chemical at the exhibition include:
Renewable energy and environmental protection solutions-In the field of new energy, Wanhua provides high-quality raw materials in all aspects including wind power and photovoltaic, power transmission, battery equipment to help energy revolution. In the field of environmental protection, membrane materials are used in the field of municipal sewage and seawater desalination, which greatly improves the use efficiency of water resources. Wanhua Chemical also provides PBAT, PLA and PBS materials, which feature complete biodegradability under composting conditions. They can be widely used for daily life applications, including in beverage straws, packaging and lunch boxes. When the materials are degraded, carbon dioxide is released, without harm to the soil or air.
、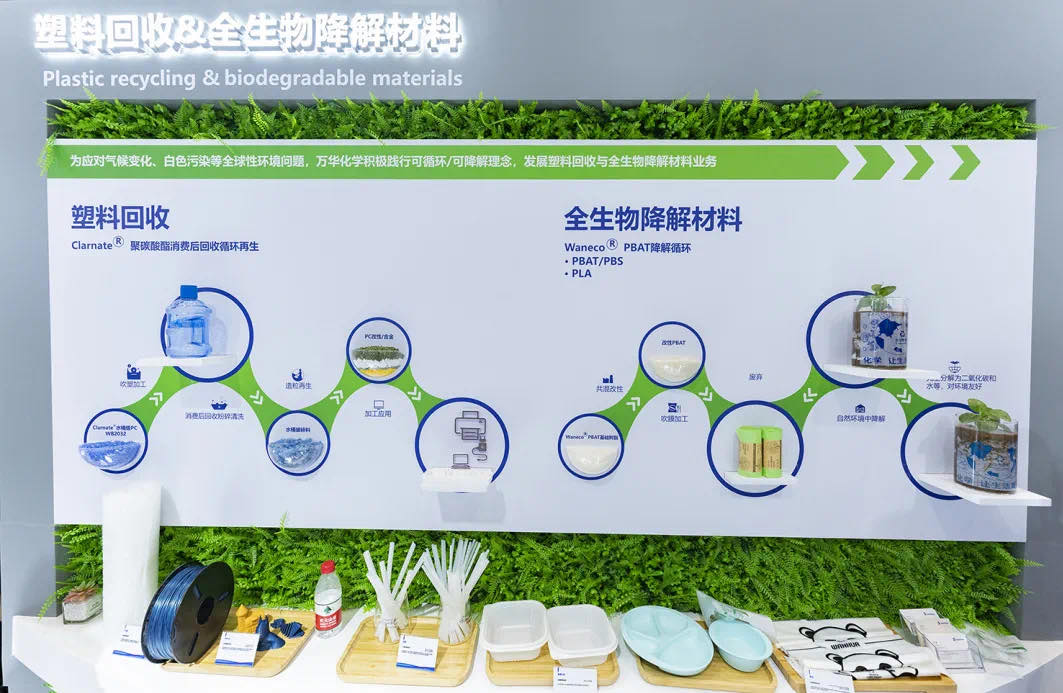 Lightweight automobiles-PC, PMMA, modified materials, polyurethane materials and other systematic material solutions not only reduce the overall weight and increase the ranges of automobiles and high-speed trains, but also promote energy efficiency, reduce emissions and enhance safety performance of the entire rail transit system. They additionally provide diversified materials and systematic solutions for automotive applications, including engine peripherals, pipelines (and related quick couplings), lights, windows, tires, internal/interior parts, outer parts, NVH, noise reduction and operating and seat systems, comprehensively improving vehicle performance and driving pleasure.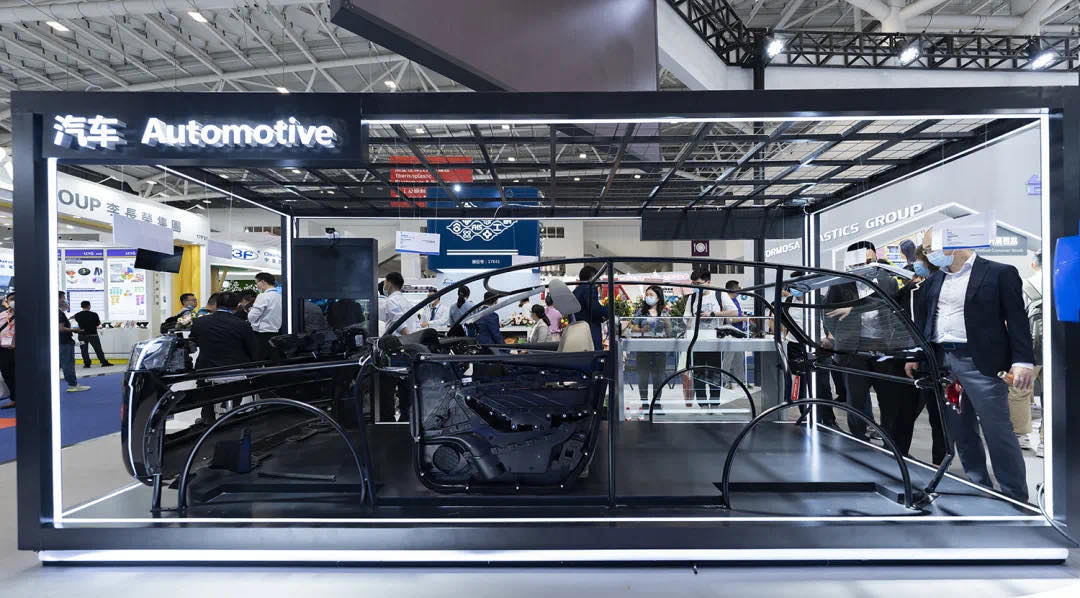 Electronics and 5G communications-Wanhua Chemical provides innovative comprehensive solutions for use in the field of electrical equipment and are mainly applicable in electronic products, adhesives and basic materials. They are light-weight and feature light transmission and insulation, strong impact resistance and a stylish appearance, meeting consumers' diverse needs, especially in terms of 5G signals with their short wavelengths and high frequencies. Such diversified materials give 5G life the power it needs.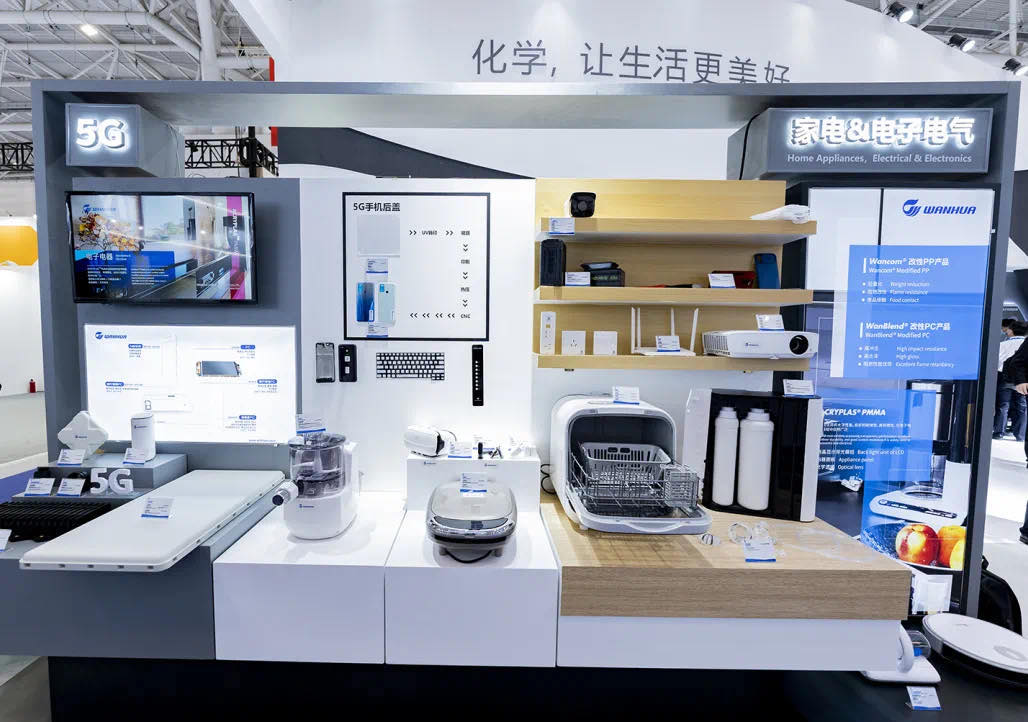 Daily life -In order to continuously improve the quality of human life, Wanhua Chemical provides a full range of material solutions in the fields of home furnishing and sports and leisure. In home life, polyurethane thermal insulation contribute to building insulation and reduce energy consumption. Materials such as flexible polyurethane foam, modified PC, and modified PP are widely used in soft homes and small appliances, which significantly improve the comfort and comfort of home life. Formaldehyde-free board made of polyurethane adhesives are healthy and free of aldehydes, helping home environmental protection. In the field of sports and leisure, high-strength PC materials escort high-impact sports such as skiing. Polyurethane materials are widely used in sports venues and sports equipment with their excellent properties to provide health protection for sports. In addition, smart wearable products made of TPU, modified nylon 12, silicone, modified PC, modified PMMA, etc. as raw materials, comprehensively enhance the sports experience.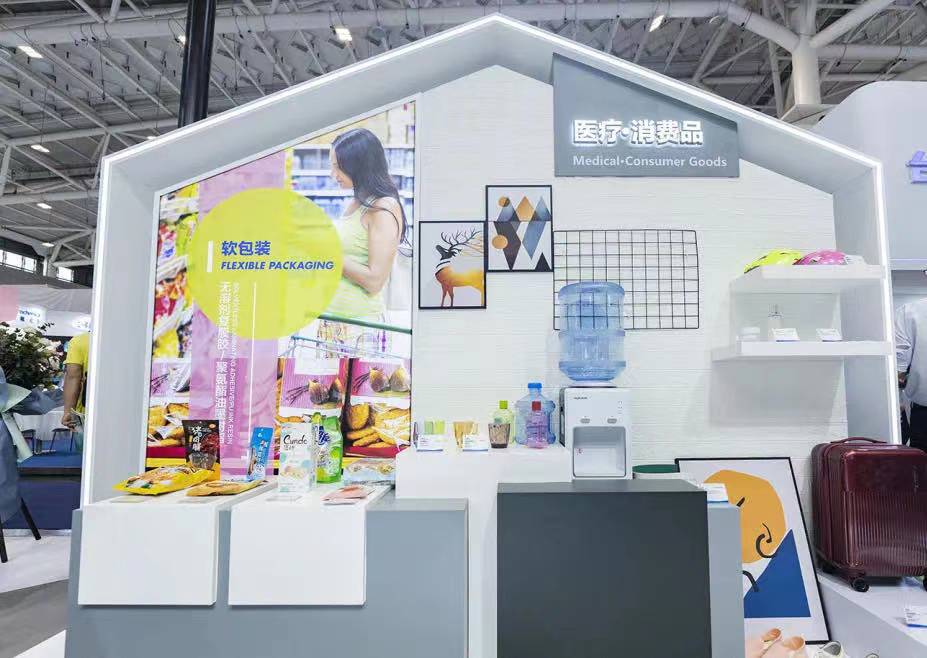 Consumer products and medical -PC materials of different standards are widely used in the making of cups and drinking water barrels as well as when producing daily necessities such as glasses, suitcases and helmets. Modified materials endow resin with more performance advantages so that it can be widely applied in daily life and medical care. Products such as TPU and solvent-free laminating adhesives have additionally been unveiled to offer a wealth of choices to downstream industries. At the same time, Wanhua's 3D printing provides PP, TPU, PC, PLA, nylon and other polymer wires, particles and powders with good mechanical and processing properties for education, cultural and creative, fast consumer, medical rehabilitation, automotive parts.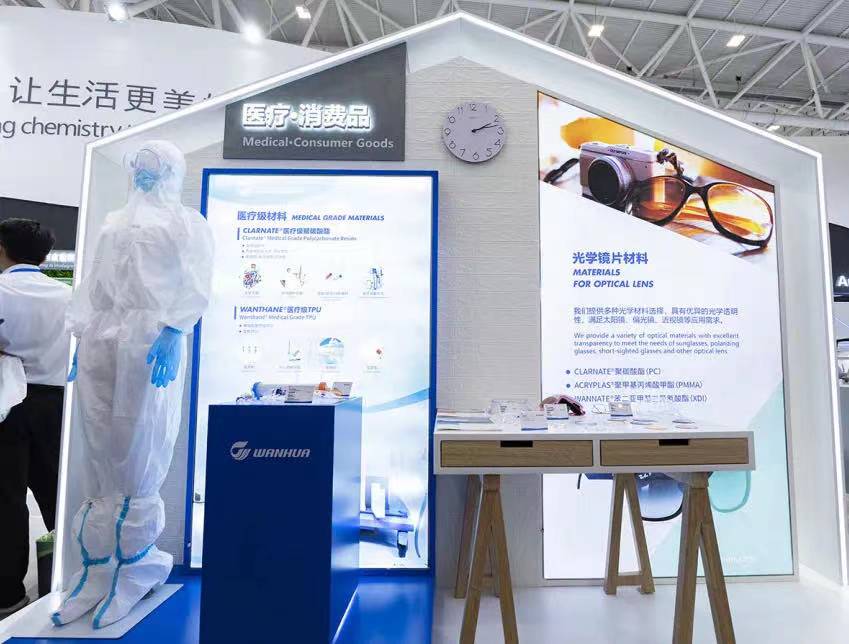 CMF design — With a focus on high-performance, high-tech modified plastic products, not to mention exquisite and artistic designs, Wanhua Chemical is committed to providing downstream customers with tailored innovative material and color-trend solutions for home appliances, improving the market competitiveness of end products.
Wanhua Chemical is dedicated to empowering the world with innovation and has five production bases in Yantai, Ningbo, Sichuan and Fujian, China, as well as in Hungary, with supporting factories around the world. There are also five R&D centers in Yantai, Ningbo and Beijing, China, as well as in North America and Europe. Subsidiaries and offices have additionally been established in Europe, the United States, and Japan. Relying on a strong production and operation network and industrial chain integration, Wanhua Chemical is committed to providing more competitive material solutions and more stable supply services to customers worldwide.
Wanhua Chemical is fueled by the direction it has taken under the UN's Sustainable Development Goals (SDGs), has placed focus on six major aspects — namely industrial innovation, environmental protection, health and safety, energy efficiency, sustainable procurement and employees and society — and works with all stakeholders to promote sustainable development across the globe.
For more information about Wanhua Chemical's products and services, feel free to visit Booth F41 in Hall 17 of the Shenzhen World Exhibition and Convention Center between April 13 and 16 this year!
For More Information:
Wendy Ding

Marketing Department

Tel: +86-18153517773 / +86-535-8202866

Email: wjding@whchem.com