On April 18, Wanhua Chemical, together with Baihe Medical, Ocl Medical and Sanxin Medical, held a strategic cooperation ceremony at Chinaplas aimed to build a integrated and resilient medical alliance. We have been exploring the applications of innovative materials in medical field, realizing technical delivery with our advantage of R&D platforms, which covers a wide range of medical applications with customized needs.
At the same time, we launched three medical-grade material solutions, including medical-grade TPU, medical-grade polyurethane and medical-grade polycarbonate (PC).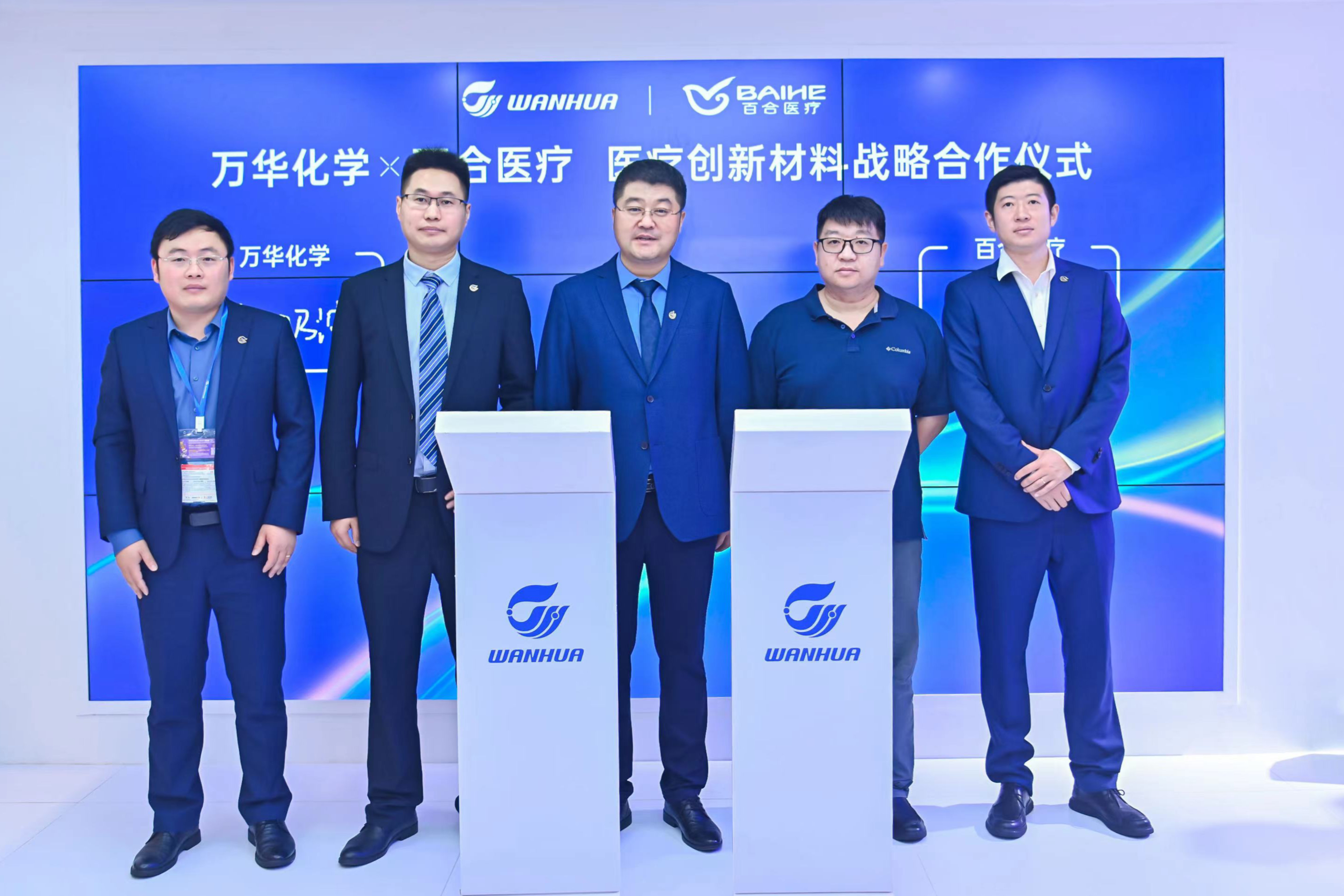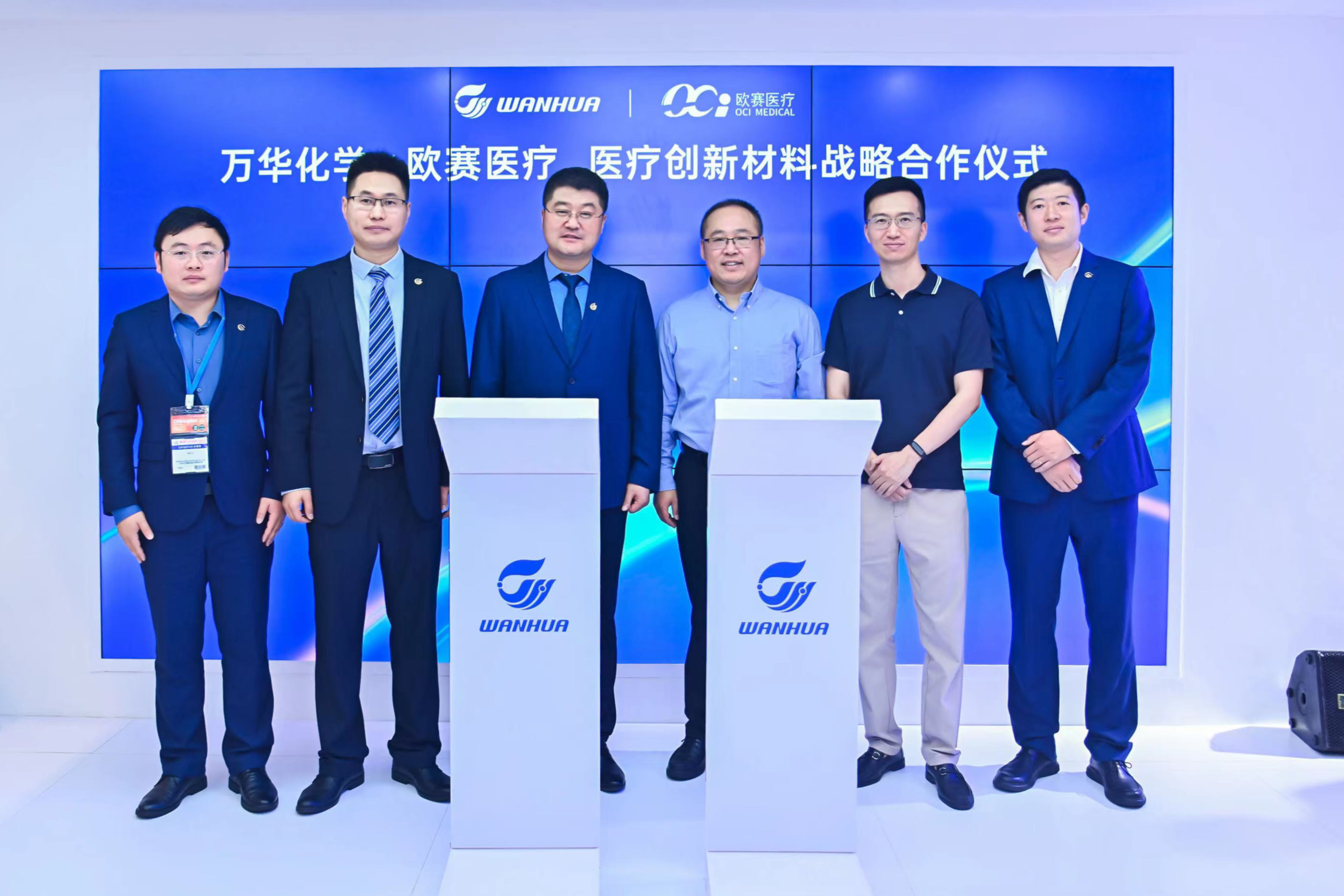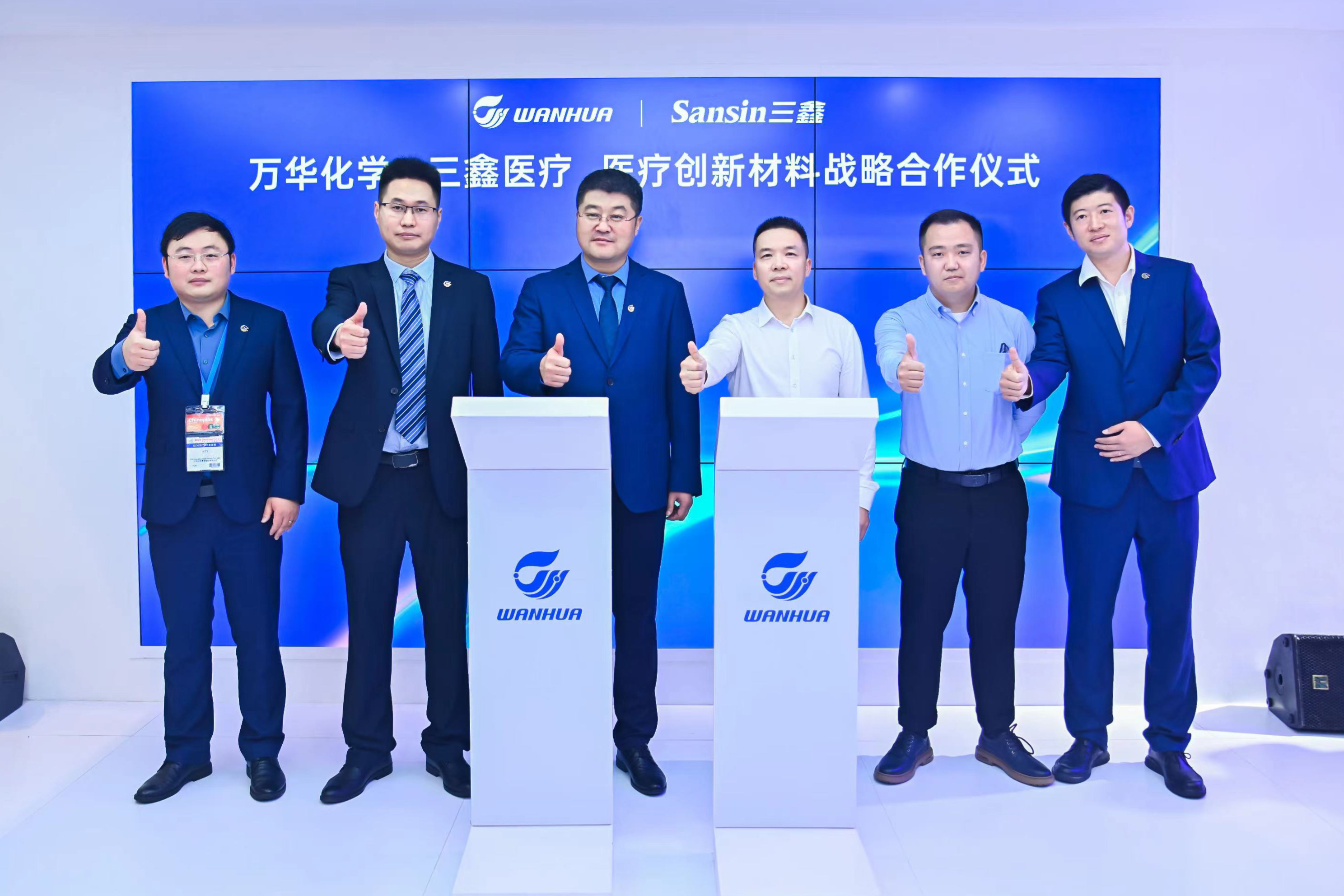 Dr. Naibo Chu, the deputy general manager of Performance Polymers Business Unit, emphasized Wanhua Chemical's determination of continuously developing and offering solutions for medical insdutry.
Medical-grade TPU
Our medical grade TPU performs well in transparency, chemical resistance, tear strength and flexibility, which can be applied in medical device, such as infusion sets, catheters and wound dressings, with great compatibility.
Medical-grade polyurethane
The comprehensive solution of medical-grade polyurethane is simple and efficient process as well as low energy consumption. It can be used for disposable polyurethane gloves with the advantages of easy coating, wear-resistance and good durability.
Medical-grade polycarbonate (PC)
The medical grade PC products' light transmission rate up to 90%, and have good dimensional stability, electrical and fire retardant properties, furthermore, they can withstand γ radiation and ethylene oxide sterilization. Thus, they are ideal for renal dialysis equipment, cardiac surgery oxygenators, blood transfusion/ infusion/injection equipment, etc. Their excellent chemical resistance also makes it well adapted for frequent sterilization.
Wanhua Chemical will take the alliance as a beacon for developing innovative solutions for medical industry. We look forward to working with you to benefit human health!