From September 5th to 7th, 2023, the UTECH Middle East Foam and Polyurethane Expo 2023 was a success in Dubai, United Arab Emirates. As an important partner of the exhibition, Wanhua Chemical displayed the latest research and industrialization achievements with over 130 exhibitors and more than 20,000 industry experts/ professionals from 74 countries and regions. The latest industry trends, emerging technologies, solutions, and challenges and opportunities are discussed as well. The cutting-edge technology that we brought reflects the mission of 'Advancing Chemistry, Transferring Lives.'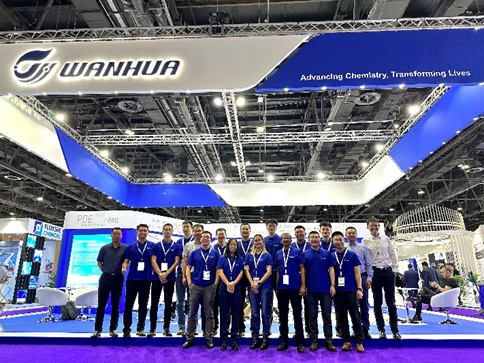 Polyurethane Building Insulation Solutions
Due to climatic conditions in the Middle East and Africa, there is a higher demand for building insulation and energy saving. With a long period of experience and stable supply capability in the field of polyurethane building insulation, Wanhua Chemical has displayed its latest solutions in panels and spray, hopes to help improve the living conditions in the area.
Our systems for PIR and PUR continuous sandwich panels, are suitable for both hard and soft boards. On top of its nice appreance, it has minor bubbles and easy to control the dimension. Moreover, the panel has good adhesive strength both on the top and bottom side, with good FR performance.
All water-blown spray system is an environment-friendly and affordable spraying solution developed by Wanhua. It has a shelf life of more than 6 months. The finished foam has smooth surface, good adhesion between layers. All make it ideal for spray in roof, interior and external wall.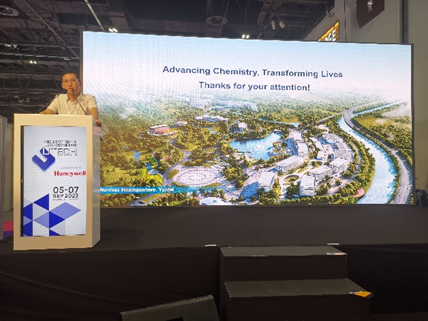 Eco-Friendly Polyurethane Home Solutions
The booming population in the Middle East and Africa has driven the rapid growth of the soft foam market. Wanhua Chemical brought its latest comprehensive furniture foam solutions. WANEFLEXTM series, a viscoelastic mattress product with a high comfortability and good compression properties, with densities ranging from 40-70 kg/m3. It fits molded, slabstock and latex-like foams.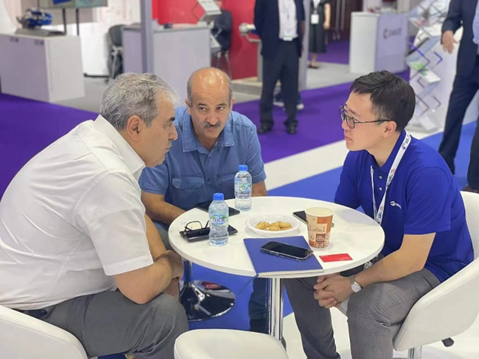 Green Bio-Based Polyether and Foam Recycling Technology
Wanhua Chemical keeps upgrading the polyurethane industry based on the strengths of its rich polyurethane portfolio and integrated industry chain. Our Bio-based polyether products and foam recycling technology are leading the green transformation of the industry. The characteristics and performance of the re-generated polyol are comparable with the virgin polyol, providing economic competitiveness.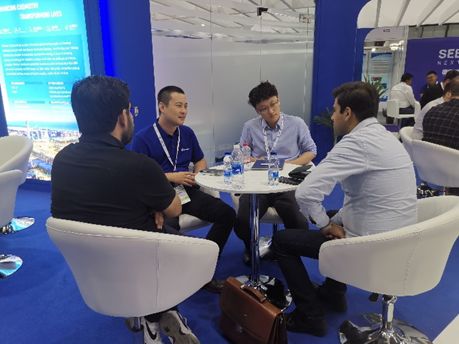 Over the years, Wanhua Chemical has been deeply developing chemical materials and improving product quality. We are willing to contribute to the sustainable development of the community with all our partners.