On November 10th, Wanhua Chemical Group Co., Ltd. (hereinafter referred to as Wanhua Chemical) won Innovation Award 2020 of Henkel Adhesive Technology, which fully recognized Wanhua Chemical's excellence in innovation.




During the online awards ceremony, Jan-Dirk Auris, Executive Vice President Henkel Adhesive Technologies said "Especially in today´s challenging times during the current COVID-19 pandemic our longstanding and robust partnerships are essential to ensure a strong pipeline for innovations and sustainability solutions based on resilient supply chains. This makes it even more important to recognize the efforts and achievements of our suppliers."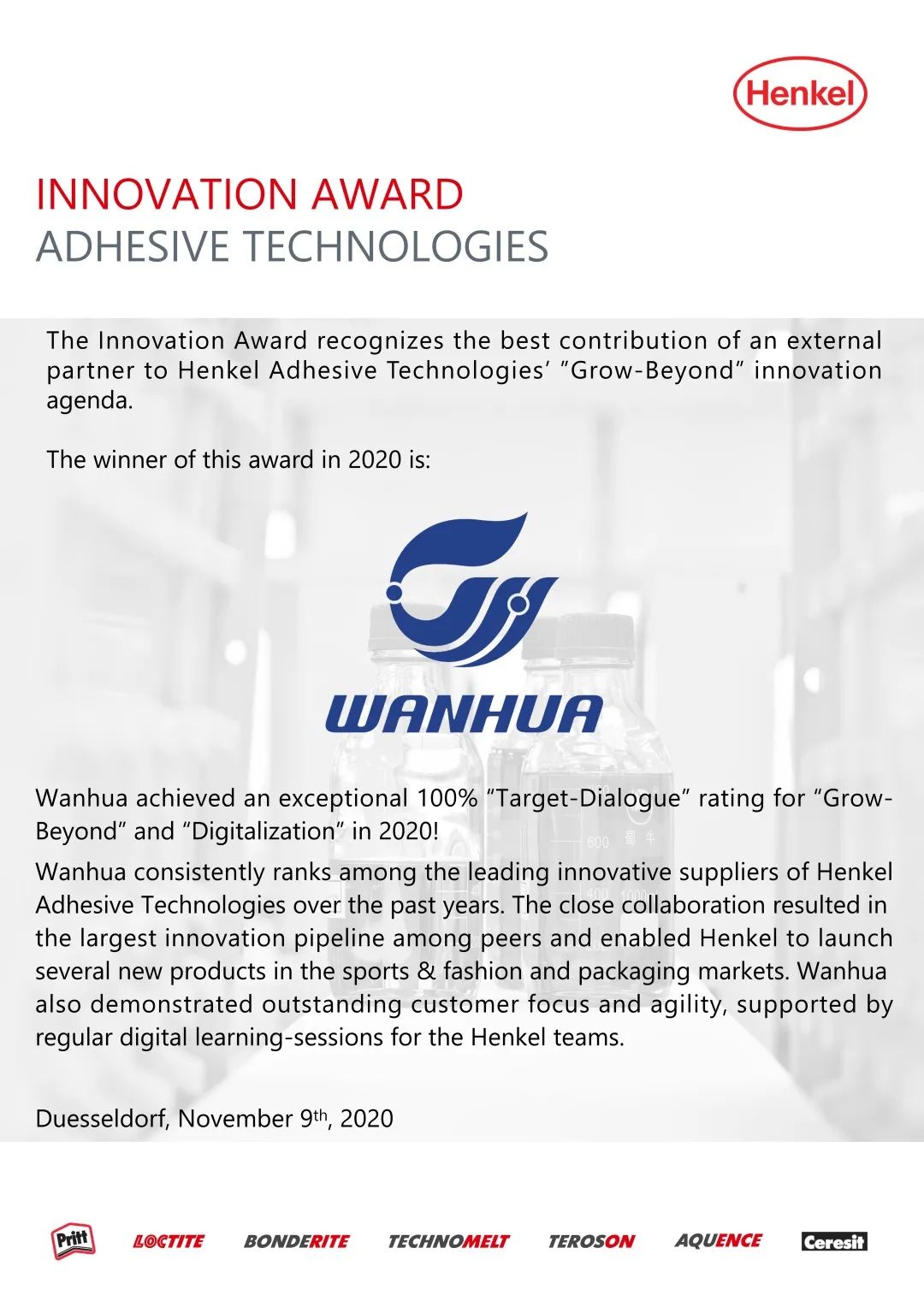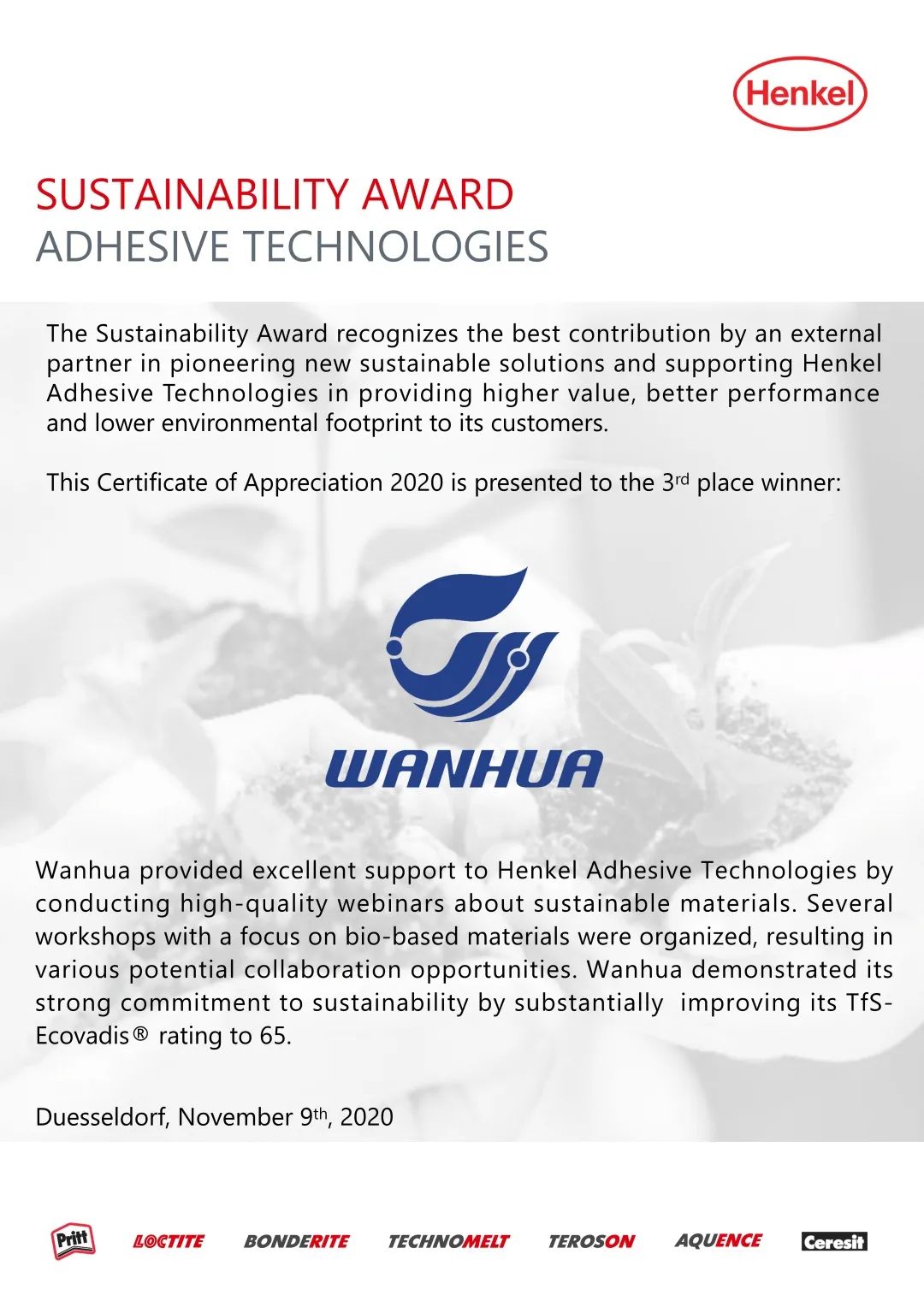 As a stable strategic partner of Henkel for many years, Wanhua Chemical has in-depth business cooperation with Henkel in fields of footwear, home furnishing, automotive, and industrial coatings. Wanhua Chemical has customized innovative products that meet Henkel's needs, and has formed comprehensive solutions in various fields boosting Henkel's innovation and development with the extensive product portfolio, professional technology and R&D capabilities. Meanwhile, Wanhua Chemical has always prioritized stable supplies during the bilateral cooperation, with stringent management of product quality and logistics, constantly creating value for the entire value chain through its outstanding services.

Moving forward, Wanhua Chemical will continue to develop innovative products that meet consumer needs and have competitive advantages, while deepening its cooperation with Henkel. Together, we will jointly guide the industry's development and create a better life for mankind!