BorsodChem was recently honored with the 2019 3M Supplier of the Year in EMEA (Europe, Middle East and Africa) out of thousands of 3M suppliers worldwide, in recognition of its outstanding products and services.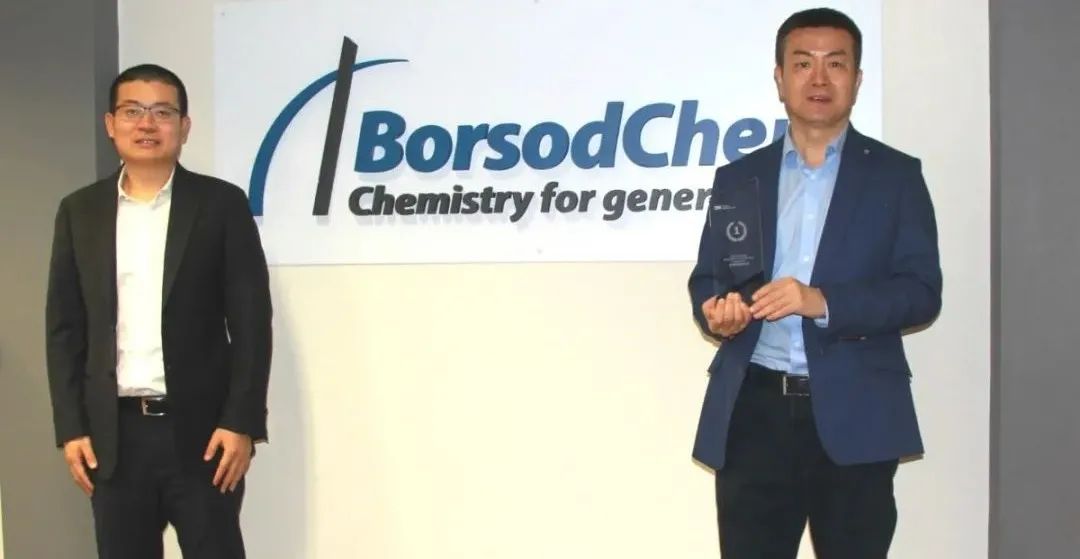 "On our journey to an optimal customer satisfaction, the very first step of our 3M supply chain excellence starts with our suppliers" said Ivan Donzelot, Vice President, 3M EMEA Manufacturing & Supply Chain. "Beyond collaboration, we cherish a real partnership which will help us to ensure excellent quality of our products and continuously improve our processes to adjust to new market conditions and customer expectations. More than ever, we are delighted to recognize our most outstanding suppliers through this "Supplier of the Year "award."

"Customer orientation is core to the DNA, deeply embedded within BorsodChem and its parent Wanhua, contributing to the growth history of the business. With the firm belief that it should create value for our partners, due to the unwavering commitment as a Polyurethane raw material supplier, we keep committing Capex to ensure supplier reliability while increasing diversification of offer to market to meet with the changing and challenging demands. We are proud to receive this award and are firmly committed to providing even more innovative solutions in support of 3M in years to come" Said Wang Chong, Director MDI Business Management, BorsodChem Zrt.

In the future, BorsodChem will continue to provide compliant, stable and competitive products and services, and work with 3M to lead the healthy development of the industry and create a better life for people.