On February 23rd, the 2023 FAW-Volkswagen Supplier Conference was held in Changchun, China. Dr. Wang Shaojie from Wanhua Chemical was invited to attend and deliver a keynote speech.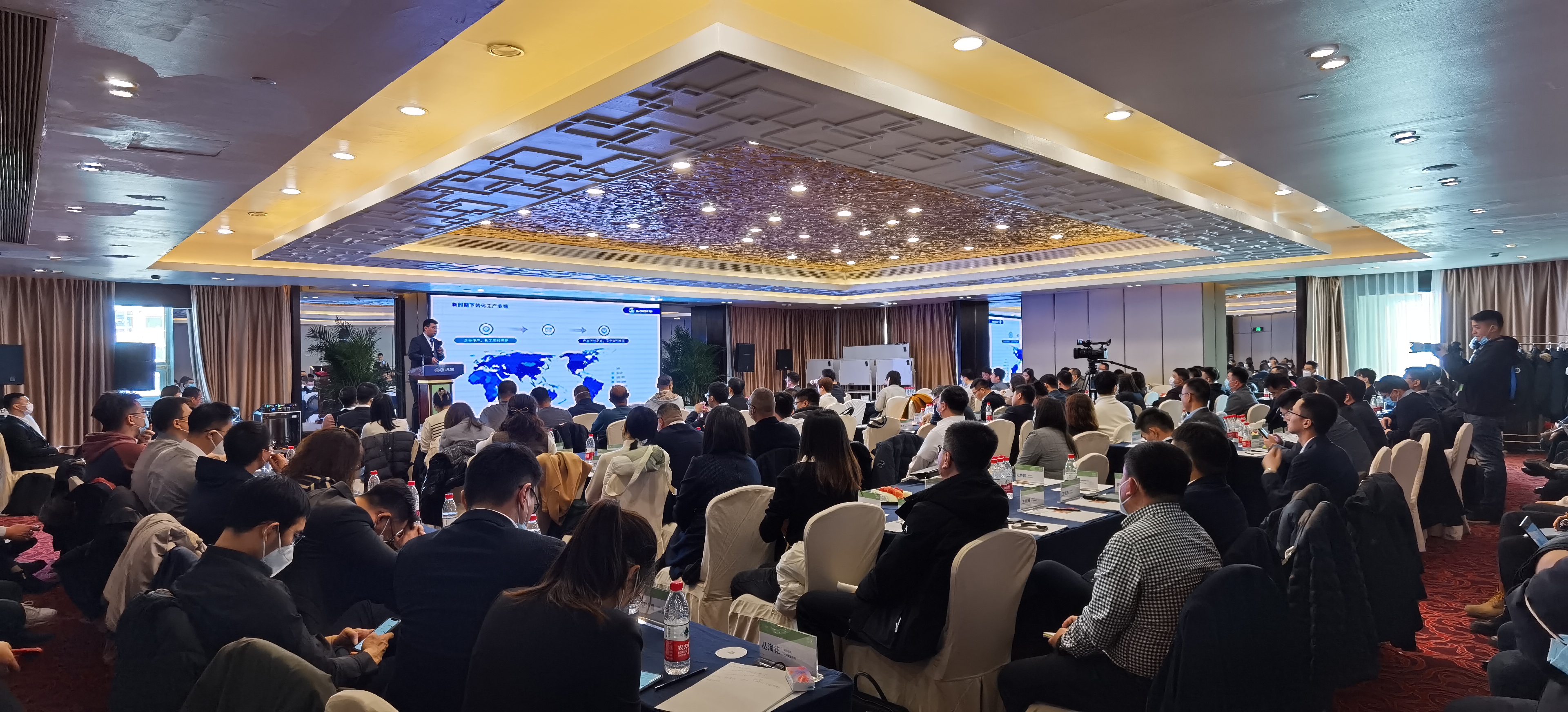 FAW-Volkswagen aims to reduce carbon emissions throughout the entire lifecycle from production to product disposal, and this puts higher demands on raw material suppliers. Wanhua Chemical has been deeply involved in the automotive industry for over 20 years and has formed a one-stop material solution for car interior to exterior, pipelines to power systems. Dr. Wang Shaojie said, "We have always adhered to stable supply to provide customers with high-quality services and continuously contributed to the automotive industry's efficiency improvement, cost reduction, green transformation, and high-quality development."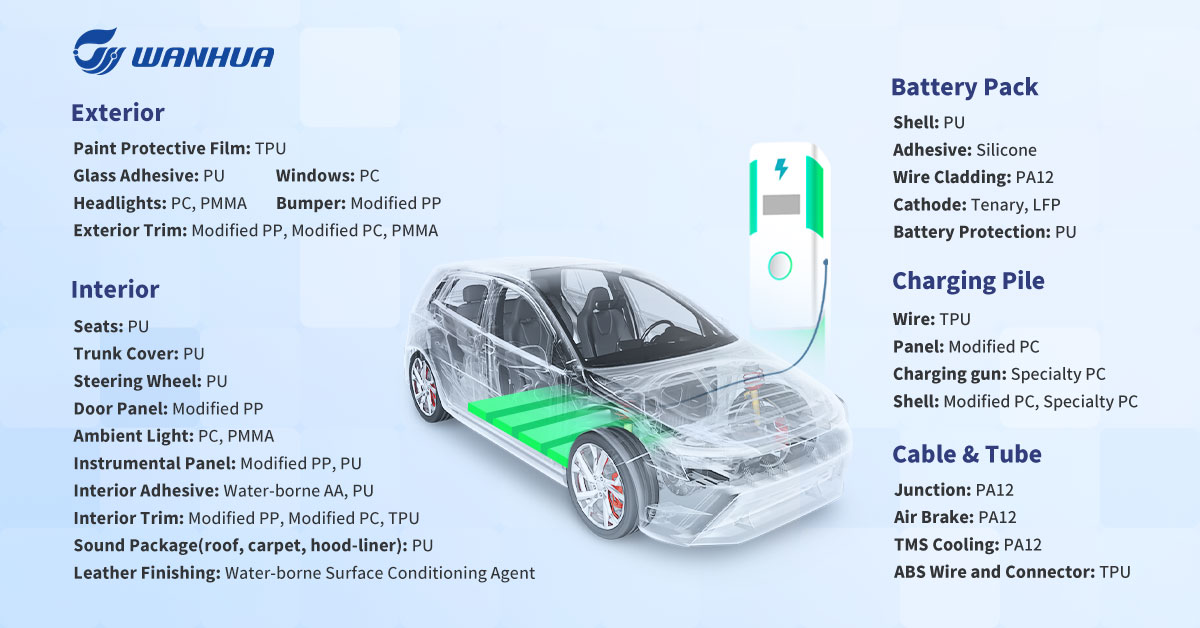 Battery pack system solutions secure your voyage
As power batteries play a crucial role in the development of new energy vehicles, Wanhua Chemical has brought a complete material solution for battery packs to the industry through innovative upgrades in polyurethane, modified plastics, composite materials, organic silicon, and other materials.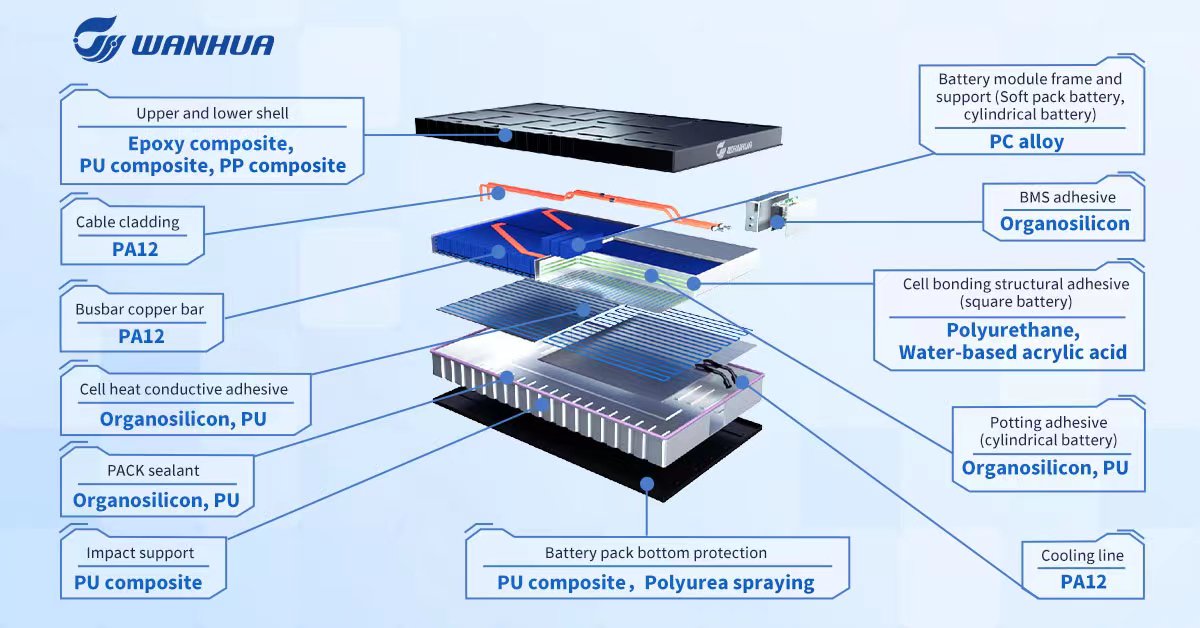 Lightweight solutions help achieve lower energy consumption
With experience in lightweight design, we offer a wide variety of technology, material and service solutions. The application of modified PP, PC, PHC(polyurethane honeycombo) and other materials can reduce the weight of parts by an average of 20%-50%, with no compromise on mechanical properties, effectively improving lightweight performance.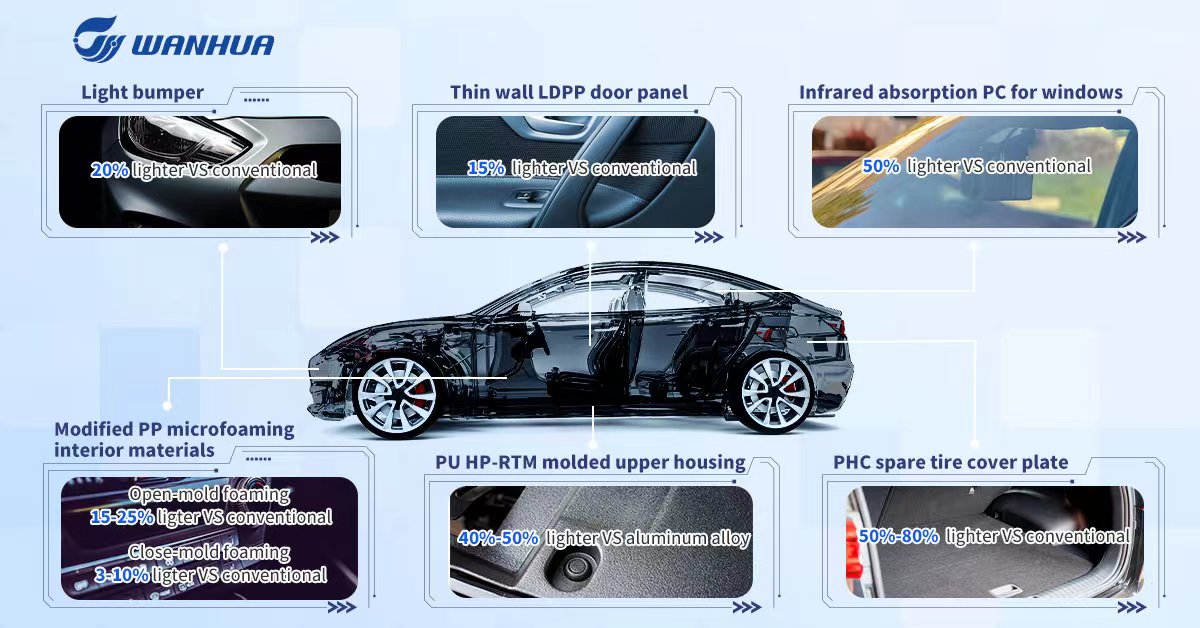 Smart solutions open endless possibilities
The company also offers smart material solutions which can meet the requirements of smart cockpit, infrared sensors and other applications. The high-transparent PC, with good fluidity and good long-term thermal stability, meets the industry requirements of white light transmittance so that makes the smart cabin more beautiful. The PP material, with low dielectric loss and high signal transmission ability, make it ideal for the bumper integrated with millimeter wave radar. What's more, infrared transparent PC, which can be used in infrared sensors to provide smart perception for vehicles.
In the future, Wanhua Chemical will continue to use green innovative materials to give full play to the advantages of the integration of value chain in the four major business sectors of polyurethane, petrochemicals, fine chemicals, and emerging materials,and work with more partners to contribute to high-quality development of the automotive industry.