On April 17th, Wanhua Chemical signed a strategic cooperation agreement with NKODA at Chinaplas 2023 to seek mutual development with complementary advantages and resources sharing, in order to accelerate the technical upgrading of high-performance TPU PPF (Paint Protective Film) and facilitate the development of the automotive aftermarket on a low-carbon path.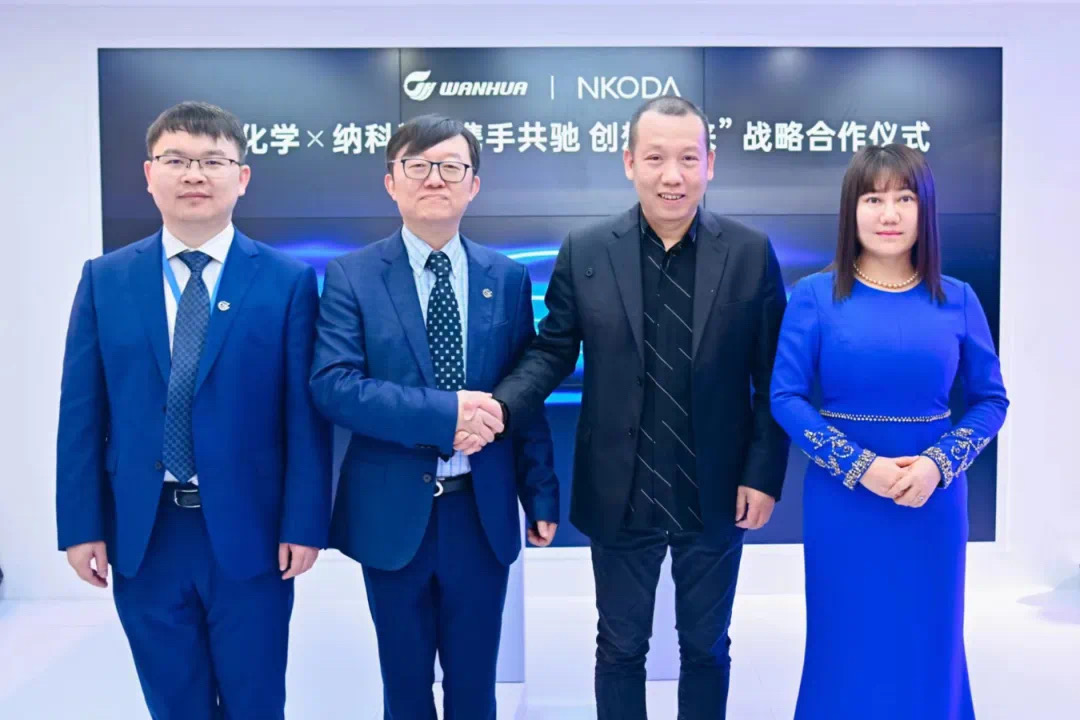 At the ceremony, Mr. Lin Xiao, the chairman of NKODA, commented:"through the partnership, Wanhua Chemical's high-performance TPU materials will be applied to PPF. We will work together to develop excellent solutions that catch the market trend and anticipate the future."
Dr. Weiqi Hua, the executive Vice President of Wanhua Chemical, said, "Wanhua Chemical is continuously bringing innovation to the the industry chain, providing more environmentally-friendly material solutions to enhance the outstanding performance of NKODA products. Our joint innovative efforts is going to push the segment to the next level."
WANTHANE® aliphatic TPU solution
WANTHANE® A9011 outstanding performance
High light transmittance enables aesthetic designs
WANTHANE® A9011 has a high light transmittance of ≥ 92% and a haze of ≤ 1. It also has high surface brightness and stable processing characteristics.
High strength ensures comfortable travels
The product has excellent mechanical properties, with its tensile strength ≥60MPa. It also has high resilience that can protect cars from stone splash and easy to recover itself.
Long-term yellowing resistance guarantees durability
After 3000 hours of QUVA aging test, the film shows a minimal color difference with a dE ≤ 0.8. After all, the product can block UV with a rate of ≥97%.
Its weather resistance provides protection from all seasons
It has excellent resistance to hot and humid weather while maintaining high flexibility at low temperatures.
We will join hands with partners to build a green industrial ecosystem and empower the automotive aftermarket, realizing our mission of "advancing chemistry transforming lives"!